Our Team of Professionals:
Mary Giacalone - Founder / Director of Hockey Operations (Skating Specialist)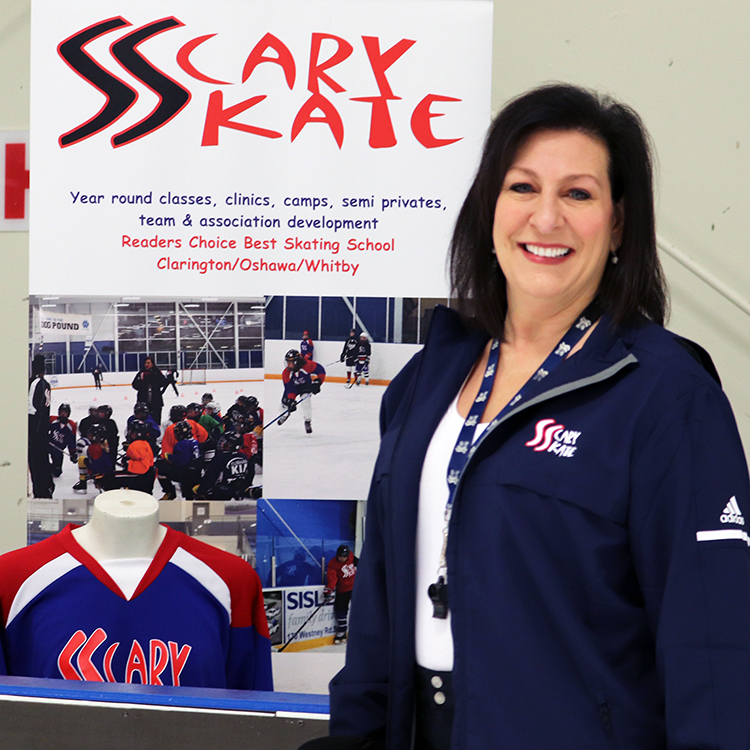 Mary Giacalone is the founder of Scary Skate, established in 1986.
In 1985 she developed the program "Motion On Ice" that was sold and used by 27 hockey centers throughout North America. In 1986 TSN aired a special on her as the youngest female professional power skating instructor hired by a pro team in 1985 the "Saginaw Generals" of the International Hockey League.
In 1987 Mary spent 4 years in France with Division 1 hockey teams as a power skating instructor. In 1997 she made the video "Power Before Skating" In 2000 she was honored in Canadian Living, in the female sports figures section. Mary was the power skating instructor of the Oshawa Generals from 2001-2005. She purchased the Cobourg Cougars Jr A hockey Club in 2005.
She started her official role with the UOIT men's and women's hockey team in 2012 to present. Mary ran the CHL officials skating camp in 2012. Mary received the distinguished partnership award for her many years of work in Oshawa with all the hockey teams.
In 2014 & 2015 Mary was the skating instructor with the Hockey Canada National May Strength & Conditioning Camps both held in Hamilton, Ontario Canada . Mary participated in the OHF/Hockey Canada 2016 NCMP Seminar in Toronto, Ontario, Canada. Coaches Helping Coaching. Mary was the Belleville Bulls skating coach from 2005 until they moved to Hamilton in the 2013-2014 season.
In her 36-year career she has helped more than 378 players reach the Junior, NCAA, & Professional levels on both the male and female side. Mary also runs the Eastern Elite Spring Hockey program.
---
Justin Caruana - CO-owner /Director of Player Development (Skating/Defense Specialist)
Justin grew up playing minor hockey in Orono, Central Ontario & Peterborough.
Justin had a successful career in the OHL & CIS. He played in 117 regular season games as a defenseman with the Carleton Ravens and was the team's assistant captain.
Prior to joining Carleton, Justin played four seasons with the Peterborough Petes of the OHL. He played in 211 games, 33 of which were playoffs. In the 2005-06 season, the Petes advanced to the Memorial Cup in Moncton, N.B. after they won their ninth OHL championship. Justin decided to pursue a career in coaching.
He has quite a bit of coaching experience under his belt. He spent 3 years as the UOIT Men's Hockey Assistant Coach and Interim Head Coach (second half of 2013-14 season).
He has been the Head coach of the UOIT women's team for the past 6 seasons. Justin is the Head Instructor of power skating and defensive specialist with Scary Skate.
Justin coaches' teams with Eastern Elite Spring Hockey.
He has been a partner in Scary Skate since 2014.
---
Ryan Martindale - C0-owner /Director of Skills (Skills/Forward Specalist)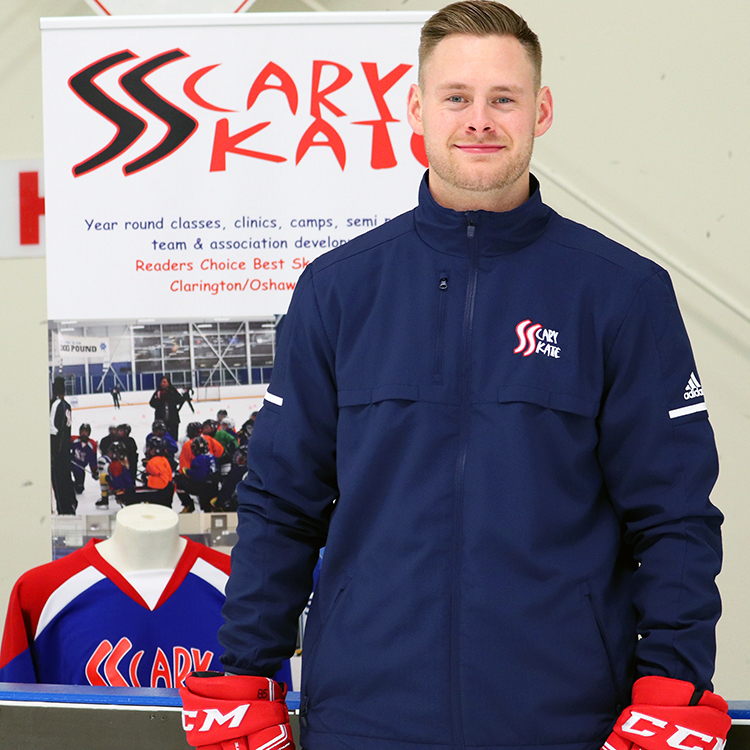 Ryan grew up playing minor hockey in Whitby.
Considered to be one of the best players in his age group. Ryan was drafted 2nd Round 26th overall by the Ottawa 67's in the 2007 Ontario Hockey League Draft. He achieved an unbelievable 224 career OHL points.
In 2007/2008 he won the U-17 World Champion playing with Team Ontario. He was drafted 3rd Round, 61st overall by the Edmonton Oilers in the 2010 National Hockey League Draft.
Ryan Played 7 years Professionally in both North America and Europe. He was on the 2014/2015 Team Canada Spengler Cup.
Ryan is a "Hockey Canada Certified Power Skating and Skills coach".
Ryan is in charge of spring development for the Eastern Elite Spring Hockey female/male teams.
He coaches various teams with- in the organization. Ryan is a scoring and skills specialist.
Ryan is the newest partner in Scary Skate and brings his wealth of playing, scoring, and hockey knowledge with him to pass along to the Scary Skate students.
---
Justin Bean - Skating/Skills Head Instructor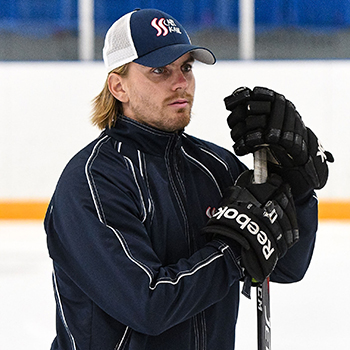 Justin grew up playing minor hockey in Ajax/Pickering.
Justin played five years of junior hockey, spending time in the OHL with the Belleville Bulls and Mississauga Steelheads as well as playing in the OJHL for the Wellington Dukes where he served as team Captain.
Currently, Justin is an associate captain for the York University Varsity team, where he plays defence for the Lions while also pursuing an undergraduate degree in Business.
Justin has a passion for coaching and has worked with Scary Skate since 2015. Justin won COJHL Rookie of the Year playing for the Uxbridge Bruins, he won Defenseman of the Year for the Wellington Dukes in the 2015/16 and 2016/17 seasons, and he won the Renewable Entrance Scholarship for the York Lions. Justin is a Head power skating/skills specialist with Scary Skate. Justin shares his hockey knowledge with younger players and coaches with the Eastern Elite spring hockey teams.
---
Madison Badeau - Head Female Power Skating/Skills/Forward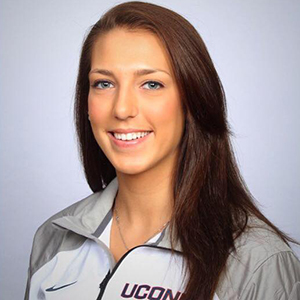 Madison grew up in Clarington playing boys AAA hockey with the Toros, winning 1 gold and 1 silver medal at the OMHA's.
She later moved onto girl's hockey in the Whitby Wolves organizations. Madison won 3 provincial gold medals, 1 silver and 1 bronze.
She also won numerous Lower Lakes Gold medals.
She was chosen for the Ontario Winter games, winning the Gold medal. Madison won back to back PWHL Gold medals with the Whitby Junior Wolves organizations.
She obtained a full hockey scholarship to the University of Connecticut NCAA Division 1. Madison graduated in 2019 with an Economics degree with a minor in Geography.
Madison scouts in Ontario on the female side for Neutral Zone Women's hockey. She is Scary Skates female Head power skating instructor in technical skating.
Madison coaches on the female side of Eastern Elite Spring Hockey program. Madison is following in her mothers (Mary Giacalone) footsteps.
---
Brandon Staal - Technical Power Skating Head Instructor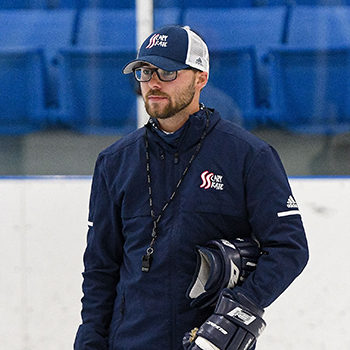 Brandon played AAA in the OMHA as a youngster and used his fluent skating to excel in the highest levels of hockey.
He was recruited from his Midget AAA playing days, to obtain a Scary Skate internship.
He gave up playing to pursue teaching. Brandon has been involved in the community for over 15 years with Scary Skate, running the Bowmanville Jr. Firefighter camp, and now teaching in the Durham Board.
After playing lacrosse at Brock University and completing his teaching and Physical education degree, he has gained even more knowledge and uses that to help simplify and break down the components of being a good technical sound hockey player.
Brandon's main expertise is in technical skating as a Head Instructor for Scary Skate.
His passion for the sport is evident in the way he teaches.
---
Blaine Down - Skills/Forward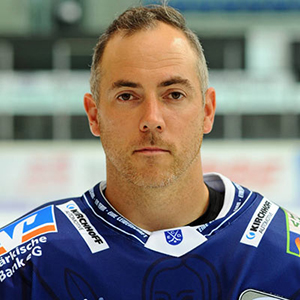 Blaine grew up playing minor hockey in Whitby.
He recently retired after a long and prosperous 17-year professional hockey career.
Blaine Down began his hockey career with the Barrie Colts in 1999 leading him to a contract with the New York Islanders.
His journey continued on to a successful 14-years in Europe, winning a Champions Hockey League, a Swiss-A Championship, and representing Canada in three Spengler Cup tournaments.
Now joining the Scary Skate team, Blaine is continuing on his path in hockey, sharing his experiences and hockey knowledge with our Scary Skate players.
---
Guy Jacobs - Skills/Defense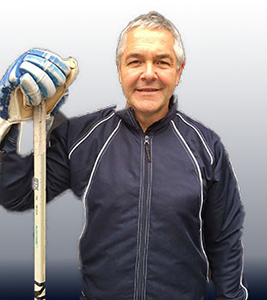 Guy Jacobs grew up playing minor hockey in Timmins Ontario. Guy was drafted and played in the OHL with the Oshawa General.
Guy was signed as a free agent with the Chicago Blackhawks in the NHL and played 9 years of professional hockey.
Guy went on to become a Head Coach in the OJHL.
Guy coaches' various teams in the Eastern Elite Spring Hockey program.
He has a strong love of the game and continues to give back, instructing with Scary Skate for over 12 years.
---
---
Connor Hale - Hockey Development Specialist
Connor grew up locally playing AAA minor hockey in Whitby until getting drafted to the OHL in 2009. Connor then played 5 successful years of junior hockey between the United States and the Whitby Fury where he captained the Fury during his final year.
After completing his junior career Connor went on to play at York university helping the team to their first OUA men's hockey championship in over 20 years while completing his degree in psychology.
Connor has been a part of the scary skate team for 16 years and grew up learning and developing as a participant of scary skate. Connor is passionate about coaching and has coached multiple levels of hockey with summer programs that have travelled all over the world.
Connor currently works as a professional firefighter in oshawa and enjoys giving back to the community Connor's main expertise is technical skating with knowledge in both offensive and defensive positions.