Our Team of Professionals:
Mary Giacalone - Owner / Director of Hockey Operations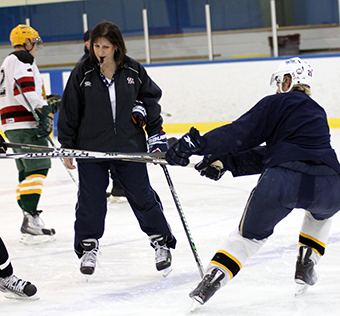 What I Stand For:
Scary skate is a high energy, professional, organized power skating program, with well educated, highly motivating, and knowledgeable instructors.
Our quality instructors make a difference. Our exceptional programs offers the skaters, the most current skating techniques.
We at the scary skate are not only passionate, but are committed to making our programs and players skating centric.
Scary skate instructors, will provide and implement our exceptional programs with the most current technical training, to develop and enhance the way you skate.
---
Justin Caruana - C0-owner /Director of Player Development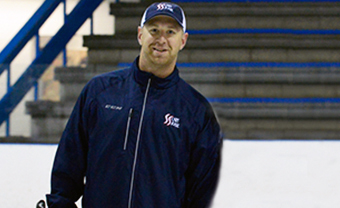 What I Stand For:
Being part of a professional Hockey Team, like Scary Skate, is an honor and privilege.
It is important to me to always adhere to a strict code of ethics and treat each of my students with respect.
As a Coach and Co-Owner it is my intent and will to exercise integrity in the practice of coaching and be honest, fair and respectful of others.
It is my earnest desire to always impart to others I work with a sense of worth and integrity.
---
Jamie Johnson - C0-owner /Director of Skills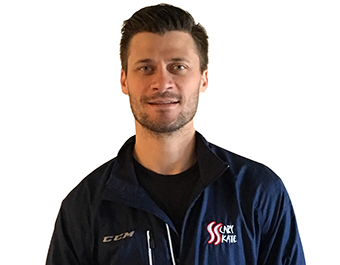 What I Stand For:
Playing hockey at a professional level has not only taught me valuable skills on the ice, but also life skills off the ice.
Hard work, perseverance, and exercising professionalism has helped me achieve my playing goals, contributed to my longevity as a pro-hockey player, and has shaped me into the person I am today. Maintaining this strong work ethic during my pro-career has allowed me to advance and perfect my on-ice skill set and is what I hope to bring to Scary Skate as a Co-owner and Pro-Player. Developing a higher level of on-ice skills for our students will not only encourage hard work and perseverance, but will help guide and pushed them to achieve their very best.
---
Josh Rutledge - Head Skating Instructor
What I Stand For:
Over my 17 years of experience working with young hockey and ringette players I've come to realize that my job as a professional skating coach comes with much more responsibility than just teaching skating. We are mentors, role models and leaders to the thousands of skaters we work with each year.>/p>
I feel that as coaches it is our responsibility to help our students grow both as athletes, and young people. Instilling confidence, discipline, and the importance of an exceptional worth ethic.
These qualities are more important to me than actually teaching the skill of skating.
---
David Ross - Head Skills Instructor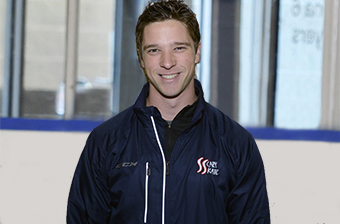 What I Stand For:
I believe it is important to create a fun and inclusive learning environment for individuals in the Scary Skate program. It is our job to create this environment by getting to know each student not only as a player, but also as a person.
As a skating school, we recognize that each person on the ice is unique with their own strengths and weaknesses. It is our job to provide individual attention to each skater to ensure that all students have the opportunity to become a better player each time they step on the ice with Scary Skate!
---